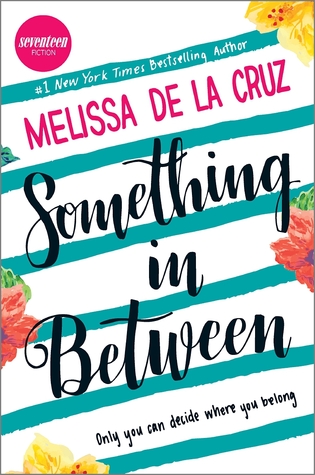 Jasmine de los Santos has always done what's expected of her. Pretty and popular, she's studied hard, made her Filipino immigrant parents proud and is ready to reap the rewards in the form of a full college scholarship.

And then everything shatters. A national scholar award invitation compels her parents to reveal the truth: their visas expired years ago. Her entire family is illegal. That means no scholarships, maybe no college at all and the very real threat of deportation.

For the first time, Jasmine rebels, trying all those teen things she never had time for in the past. Even as she's trying to make sense of her new world, it's turned upside down by Royce Blakely, the charming son of a high-ranking congressman. Jasmine no longer has any idea where—or if—she fits into the American Dream. All she knows is that she's not giving up. Because when the rules you lived by no longer apply, the only thing to do is make up your own.
Description taken from Goodreads.
---
I admire what Melissa de la Cruz attempted to do by writing this book, and I appreciate the lessons she taught by telling Jasmine's, and her, story. But I would be lying if I said I liked the writing. 
This probably isn't fair in all aspects, but it sounds like it was published by a Seventeen imprint. The writing is like something out a magazine (i.e. You can do it if you try your hardest; Jasmine is pretty and popular, has it all; Royce is such boyfriend material). The writing is all the reasons I don't read magazines, and I'm not even talking about the fact that they spend paragraphs talking about what someone's wearing or what they're like.
There was also a lot of tell and not show. The growth in the characters and between them seemed forced. I wasn't interested in the romance, and the relationships with friends and the parents was really superficial.
However, I was willing to deal with all that because there were parts of this story I genuinely enjoyed. I wanted to hear about Jasmine's experiences, and I wanted to love her.
I've talked about this issue before in my review of Enter Title Here by Rahul Kanakia, and again in other reviews. In terms of this book specifically, Cait @ A Page With a View explains this issue better than I can, but once again, it's not as easy as it seems to get into a top-tier college. 
I'm sick of reading novels that make it seem like it's easy. I know the author went to Columbia, but that doesn't change the fact that Jasmine is pretty average. There's no way she would receive the kinds of benefits and acceptance that she does with today's academic scene. It's too competitive. As Cait states, maybe de la Cruz went to Columbia, Jasmine's level was enough, but the reality is that it's not like that anymore.
That's all I'll say about that, because I've talked about it elsewhere and Cait does a great job of covering it.
But in the terms of what I did like, I did like hearing the story of an immigrant's struggle. There aren't a whole lot of these books out there, and like I mentioned before, de la Cruz attempted to tell an important story. There were some notable passages throughout the story, and I thought it ended well, if a little too well.
While I didn't find exactly what I was looking for when I started this book, I think Something In-Between will be good for awareness and diversity in YA lit. I would love to see more stories like this, but even better.
1.5 stars.