I almost never rate a book five stars.
The highest a story can go after the first reading is 4.5 stars, and I wait at least a year after reading before rating a book five stars. More than even my best books of the year, a book has to stick with me after reading it in order for me to rate it five stars. I have to be able to read it over and over again, and not get tired of it. There were seven seriously notable contenders for this year, and four of them are becoming a part of my five star picks today. To see the full list, go to my Goodreads favorites shelf!
New Additions
---
Six of Crows by Leigh Bardugo – My Full Review
First Read: 2015
My initial review does no justice to the masterful way that Six of Crows is written. I recently came back to it because I wanted to reread it before approaching Crooked Kingdom, the second book in the series, and my opinion hasn't changed.
When I was primarily a middle-grade reader, I aspired to write like Rick Riordan, and in many ways I still do. Now, I aspire to write like Leigh Bardugo. Her characters are whole and real, multi-layered and flawed and lovable all the same. Her plot flows together seamlessly, and Six of Crows had me guessing the entire time. And behind how much I love and appreciate this book on a literary scale, I love and appreciate this book even more on an enjoyability level. It's one of those books that I can get lost in, and I'm happy to say it's finally one of my five star picks.
---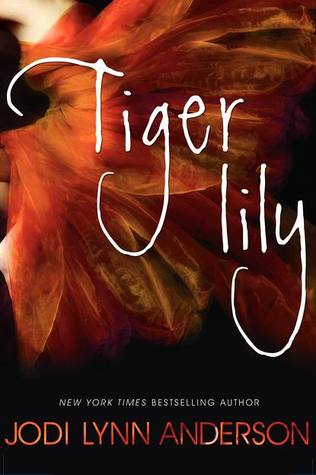 Tiger Lily by Jodi Lynn Anderson – My Full Review
First Read: 2015
Tiger Lily is, without a doubt, one of the most hard-hitting novels I've ever encountered. I recently read a piece in The Wall Street Journal about the reading experience over one man's lifetime and what it means to him, and he described a certain book by saying "I don't think I've ever read a novel that had so much to say about friendship, or about the ways we can and can't help one another." Of course, Tiger Lily is very different than the book he was talking about, Hanya Yanaghara's very intense, quietly resilient adult novel A Little Life, but the line reminded me of Tiger Lily and why I love this story.
Set against the book drop of the Peter Pan retelling, Tiger Lily is ultimately a novel about friendship and love and cruelty. It's about a girl who doesn't belong, who falls in love with a boy who should've died, and it's everything.
---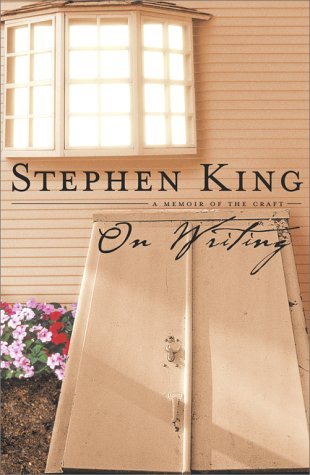 On Writing by Stephen King – Top Ten Things I Learned from On Writing
First Read: 2015
On Writing taught me more meaningful lessons about craft and what it is to write than most English classes, and I continue to come back to the anecdotes and advice from this memoir all the time. If Leigh Bardugo and Jodi Lynn Anderson give me something to aspire to, then Stephen King showed me what I need to do to get there through On Writing.
---
Champion by Marie Lu – My Full Review
First Read: 2013
Ohh, Champion. While the others on this list still feel somewhat new to me, Champion feels like it was always destined to be one of my favorite books. Three years after I first read it only made me love it more, and I'm so grateful that I got the chance to reread this series through #Slowathon.
In essence, the best way I can sum up why I love Champion is by comparing it to The Hunger Games. Hear me out. THG is primarily about war. The series demonstrates that, not just after war but even during it, life continues to go on. Sacrifices are made, good and bad people die, dumb mistakes happen, smart moves are put forward by every side THG about how horrible war is and the fact that people, not specifically children or teenagers or adults, but just people can survive it, and sometimes even grow to overcome it. Possibly even more so than THG, the Legend trilogy showed me that, and specifically Champion brought it all together.