The Mondays Musts is a feature by Jessica @ Lovin' los Libros! Every Monday, you post about your must read, must listen and must see. Every week, I pick my musts based on a certain theme, which is expressed by one word that's used within the post. The theme for last week's picks was bittersweet.
Must Read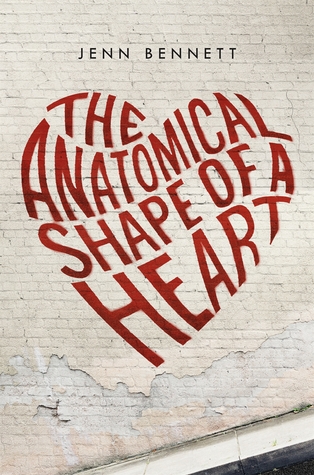 The Anatomical Shape of a Heart was one of the most pleasantly surprising books of 2015. It was jammed pack full of fun, late nights, graffiti, and heart, and I loved both Beatrix and Jack. They were great together, and the way that they supported each other through their individual dreams and goals was great to see.
I said in my review that this one reminded me of Graffiti Moon, and to be honest, this one resonated with me a little bit more. I felt for Beatrix's passion and her drive to succeed, and the issues that were raised were wrapped up nicely.
---
Must Listen

I love Epik High and Tablo, and my favorite song from them is undoubtedly Spoiler. It brings their voices together perfectly, showcases Tablo (and Choi Pil Kang)'s music writing ability, and has a good story to it. I recently found the instrumental to the piece and discovered a whole other side to this song. Is it real when you love the instrumental and the full song equally? :')
Must See
Driving at night has a certain kind of peace to it, especially if you can hit a stretch of road and just go on for a while, but this NYC Uber driver took that to new heights. #goals
---
If you did a Monday Musts, link it below and I'll check it out!