This is such a late post, but after the chaos of December, here's my Mulan Book Tag! Thanks to Kenya @ Booked Up and Bossy for tagging me, and to Kirsty and the Cat Read for starting the tag.
"When will my reflection show who I am inside?"
An inaccurate book cover that doesn't really reflect what the book is about.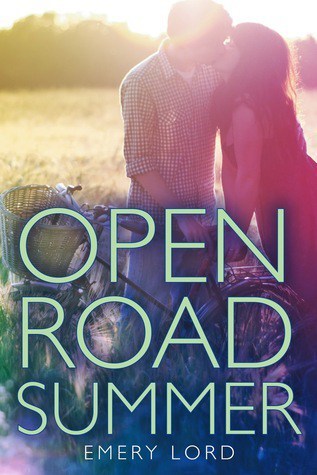 Open Road Summer by Emery Lord
Add to Goodreads | My Full Review
In a way, I guess this cover makes sense. It's clear that it's a contemporary romance, it shows off the brightness of the book, and it helps define Open Road Summer, but it's completely not a reflection of the depth and beauty to this story. Matt and Reagan are a great couple, almost OTP-level, on so many levels, and everyone grows throughout the course of Open Road Summer. Although there are plenty of cute moments, this story is actually about the relationships that develop and stay strong between the characters as they each navigate the ups and downs of Lilah's tour.
---
Mushu
A character with a lot to prove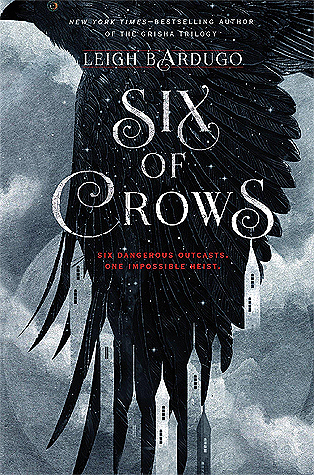 Six of Crows by Leigh Bardugo
Add to Goodreads | My Full Review | Five Star Picks Overview
Each of the characters from Six of Crows could qualify for the Mushu pick–which is part of why I love this book so much and why it became one of my five star picks–but I have to go with Jesper. Jesper definitely is not my favorite character by any means, but I feel like he has everything to prove. To himself, to his family, and to his friends.
Jesper loses trust, but he manages to get it back again and within the duology, we see him grow to the kind of person he wants to be. I loved following his journey and fell in love with his character.
---
"I'll make a man out of you!"
A book with some kick-a** training scenes.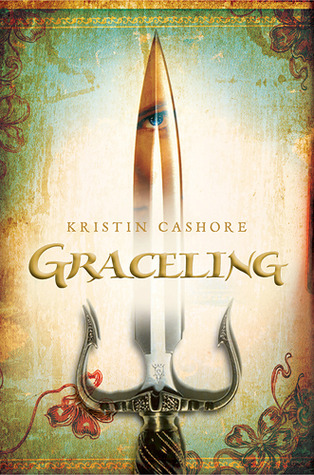 Graceling by Kristin Cashore
There are more intense books, but Graceling comes to mind when I think of a novel that has a great balance of fighting and seriousness alongside the romance and everything else. Like Katniss, Katsa's one of the classic tough female MC's from before that was the only way to do things, and I love the way that Cashore managed to balance out her character.
---
"A girl worth fighting for"
A ship you will defend till your last breath.
Legend by Marie Lu
Add to Goodreads | My Full Review
My number one OTP is probably Day and June. I've struggled to determine it for a long time, but this is one power couple that I feel will make it through anything. You could argue that this trilogy isn't about the romance, even less so than THG. BUT. But. You can still see that Day and June are made for each other. When it comes down to it, they always find a way to choose each other. The fact that they would even question their intense loyalties to their individual causes speaks to how much they care about each other. So yes, while this series is very much about the legend and the prodigy who destroyed life as they knew it and built it back up again, it's also very much about them. Their scenes together are sweet and tie together Lu's message as a whole, and the ending of Champion is a testament to their relationship and everything they've gone through.
---
The Huns
A book/character that gives you the creeps.
3:59 by Gretchen McNeil
This one is probably very irrational, but I remember not being able to get all the way through 3:59 because it creeped me out so much. It wasn't nightmare-worthy in any sense, but the prose and imagery was just enough that it wasn't my cup of tea. Props to Gretchen McNeil though, and if you're into thriller-type stories, this might be the one for you!
---
Mulan
Your favorite bada** female protagonist.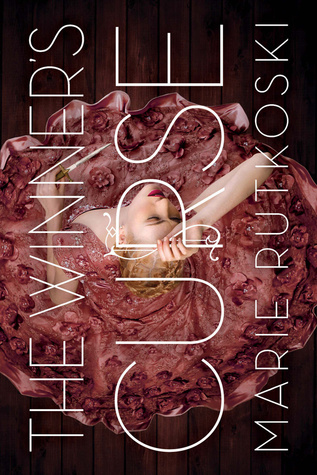 The Winner's Curse by Marie Rutkoski
Add to Goodreads | My Full Review
I wouldn't say that Kestrel is my favorite bada** female protagonist, but I want to recognize her because she was one of the first female protags to prove that you can be tough and resilient without being physically strong. It's something I've loved since I first read this story, and it still sticks with me.
Kestrel is no Katniss, or Katsa, or any carbon copy of them. She puts on no airs about her ability to fight, but she fights in a different way. Kestrel's a brilliant strategist, and I loved reading through her plans and schemes. She and Arin both go through a lot in this series, but they make it through after many sacrifices, failures, and small successes. This story was very realistic about what they had to give up, but it ended up meaning more to the overall message of the story.
---
Once again, thanks to Kenya and Kirsty! Anyone who wants to participate in the tag can, but I tag Rachel @ Beauty and the Bookshelf, Kaitlin @ Mismatched Reader, and Kezia @ Chapteriosity!