The Mondays Musts is a feature by Jessica @ Lovin' los Libros! Every Monday, you post about your must read, must listen and must see. Every week, I pick my musts based on a certain theme, which is expressed by one word that's used within the post. The theme for last week's picks was night.
Must Read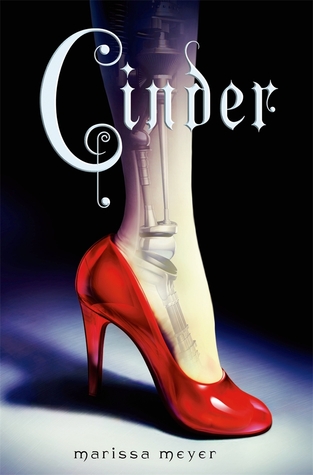 My bookish life has been dominated by Six of Crows and Crooked Kingdom lately, and I was trying to think of another series where each character is fleshed out with so much dedication and each individual story is told without losing the overall message. No one character suffers, to the point where really is six or seven 'main characters'.
The only series that has truly done that in equal measure, in my mind, is Marissa Meyer's Lunar Chronicles. And of the books in that series, Cinder has to be my favorite. A few reasons why?
It was doing the diversity thing before diversity was ever a thing.
Robots! Fairytale retellings! Women in technology! All definite pluses. This book has incredible themes without having an agenda.
The beginning romance (but also conflict) between Cinder and Kai. As much as Scarlet and Wolf give Cinder and Kai a run for their money, as of right now, Cinder and Kai are my favorite LC couple.
Epic worldbuilding.
Great introduction of the backstory that continues to matter even three books later.
All around, the books are amazing, and Meyer is a great storyteller. Musts.
---
Must Listen

Between its mix of underground rappers and big-name idols, SMTM is one of the places for the greatest collabs that come of the Korean rap scene these days. Not all of it is great, but that makes collabs like this one that much better. Turtle Ship is by Mino (Winner), ONE, Andup, and Ja Mess, and it's A++.
Must See
Business Insider's food segment deserves an award. That's all I can say at this point. Hopefully, someday, I can see this for myself. <3 _ <3
---
If you did a Monday Musts, link it below and I'll check it out!