The Mondays Musts is a feature by Jessica @ Lovin' los Libros! Every Monday, you post about your must read, must listen and must see. Every week, I pick my musts based on a certain theme, which is expressed by one word that's used within the post. The theme for last week's picks was unexpected.
Must Read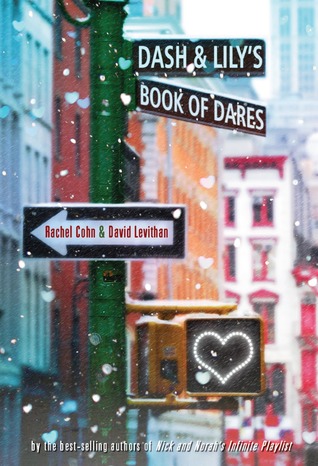 It's a first to have a series on the Monday Musts, but I had to highlight the first book in this duology as well as the second. When I first got into Dash and Lily's Book of Dares, I had some idea what I was getting into, but I couldn't imagine how much I would grow to love these books and these characters.
The entire thing is essentially a love letter/tribute to New York City, and when Dash and Lily get to the end of the map, they find the greatest treasure of all–love. Along the way, they embark on crazy antics as they challenge each other to deeper dares and get to know each other.
My review of Dash and Lily's Book of Dares is about three and half years old now, but my sentiment toward the book remains the same. It's a fluffy, well-written romance that'll make you fall in love with both NYC and the incredible and quirky characters who live there.
Must Listen

Without You! This is one of my favorite songs, and I'm so glad I was reminded of it because of this feature. Usher and David Guetta make a great team, and the song is a good mixture between sad/sentimental and upbeat.
Must See
The first time I traveled to New York, among the many books I brought was my worn and beloved copy of Rick Riordan's The Last Olympian. It's my favorite of the PJO books, and the final battle is fought almost exclusively in New York. I loved the way that Riordan laid out the city when I first read the book, and when I finally arrived, I imagined that I was walking the same streets as Percy and Annabeth. When I saw this article, I was inspired by the writer's use of Oliver Twist to navigate London. My daydream through New York was hardly was detailed as this, but I would love to attempt this kind of bookish journey! Find out more about it here.
---
If you did a Monday Musts, link it below and I'll check it out!