Two years ago today, this blog stopped being RealityLapse and started being The Silver Words. Crazy, right?  I can't believe it, but my blogoversary is here!
It wouldn't have been possible without the help of so many awesome people, and one of said people is celebrating with me. Kaitlin @ Mismatched Reader and I are both posting about our favorite books of our blogging careers and a little bit about how our blog has changed during the way. While taking a trip down memory lane (i.e. 75 pages of blog posts), I restrained myself and only filled up three pages in my notebook of books I absolutely loved, but here are ten that I think represent some of my favorite books, favorite memories, and biggest lessons learned.
Favorite Books of My Blogging Career
Ready Player One by Ernest Cline // My Full Review
First Reviewed: May 15th, 2013
Ready Player One was the first book I ever reviewed on a blog, and it's still a book I love to this day. The plot is smart and tight, the characters are real and relatable, and the old-school video game premise is perfectly executed. It was among some of the first YA books I read, and they set a precedent for what I expected and loved from science fiction and fantasy in YA.
---
Legend by Marie Lu // My Full Review
First Reviewed: May 17th, 2013
Legend! I enjoyed this novel from the first time that I read it, and it's grown to become the first in one of my favorite fantasy series. Last year, I participated in my first readathon, Slowathon, and was able to reread and do throwback reviews of the entire series. Even coming back to this world with much more experience in YA, I found that I was still impressed and drawn in by the characters. It's impressive in a literary sense, but it's also hugely entertaining and deep (not to mention the OTP-worth romance). If you're a YA fan, this is a must read.
---
The Art of Lainey by Paula Stokes // My Full Review
First Reviewed: May 30th, 2014
The way that I got started getting involved with authors was by working with the YA Valentines. Back in 2014, they were everything, and I loved getting to know each of them, but there are a few authors from that group that I've stayed in touch with throughout the years, and one of them is Paula Stokes. I've met her twice, had her on the blog many times, participated in her marketing campaigns for each of her books under her own name (she also writes as Fiona Paul). The Art of Lainey isn't my favorite book by her, but it represents the start of that relationship. Paula taught me most of what I know about marketing and blogger etiquette, and working with her has been an amazing experience.
---
This Song Will Save Your Life by Leila Sales // My Full Review
First Reviewed: October 26th, 2014
Most of these books are books that I chose because they have huge significance and/or because they're books I've come back to again and again during different stages of life and they mean something to me every time. This Song Will Save Your Life is both. When I first read it, I was so overwhelmed that I couldn't write a review and settled for linking people to Emily May's review. Later on, I did a reread, got my thoughts together, and did a review. After that, I started a small campaign/feature called Books Against Bullying and had Emily May and Leila on the blog to talk about bullying and all of our experiences with it. This story sticks with me even as time passes, and it remains an extremely important novel in my life and in my blogging career.
---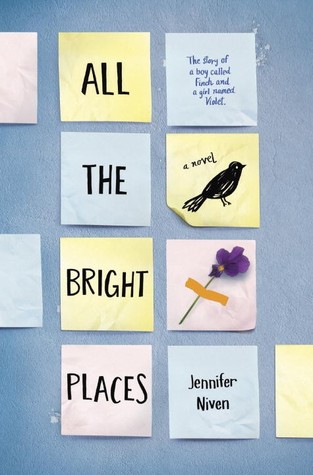 All The Bright Places by Jennifer Niven // My Full Review
First Reviewed: December 20th, 2014
All The Bright Places! This was one of the first books I distinctly remember reading on blogger recommendation. It seemed like the entire blogosphere was raving about this one, so I had to pick it up and see what all the hype was about. It was worth it, and I actually ended up hosting Jennifer Niven's dream cast for this book, which is still one of my favorite posts on the blog. Niven handles mental illness and developing relationships very well, and I'm still waiting for the movie to come out and break my heart.
---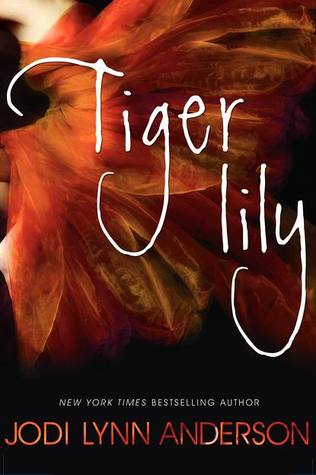 Tiger Lily by Jodi Lynn Anderson // My Full Review
First Reviewed: August 28th, 2015
This pick was a strong fight between How to Say Goodbye in Robot and Tiger Lily. Both are extremely hard-hitting emotionally, and both made me think about relationships, friendship, love, and everything in-between. I eventually chose Tiger Lily because it had a more profound effect on me recently and I'm still discovering it, but How to Say Goodbye in Robot was one of those books like Legend and Ready Player One that set down a baseline for what I love in my contemporary. Both speak to close friendships and undeniable bonds that can't be defined, and they do it in a way that's elegant and subtle.
---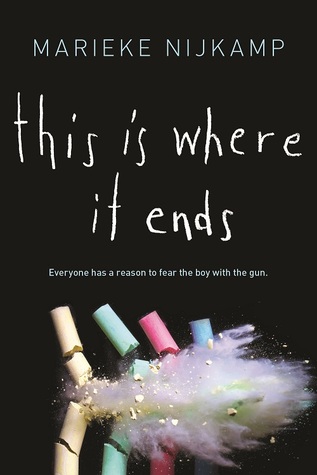 This is Where It Ends by Marieke Nijkamp // My Full Review
First Reviewed: January 14th, 2016
Unfortunately, I wasn't among the many people who loved this book. It wasn't enough for me in a lot of different aspects. That aside, this book still had an effect on me because it was one of the first times that I read about the kind of very public disaster that actually affected me. Bullying can be hidden, and wars in faraway countries can be understood and sympathized with, but when it's something that could potentially affect you and does affect kids your age around the world, then it's different. Reading this book was like reading a book about a character who looks like you for the first time–even if it's a terrible book, it still impacts how you see the world and how you see other books like it after that. After reading This is Where it Ends, I saw #WeNeedDiverseBooks and #ownvoices differently, and I changed how I thought about authors writing about events like shootings today.
---
Firelight by Kazu Kibuishi // My Full Review
First Reviewed: March 12th, 2016
Amulet is one of the only series that I've been reading over the course of my entire blogging career. I loved these books long before I started blogging, and the series has only continued to get deeper and stronger over time. Even though I've become more critical in the literary sense in how I judge books, these stories continue to impress and amaze me. I love Kazu Kibuishi's work, and I hope that these books continue to go on for a while yet.
---
Twelve Days of Dash & Lily by David Levithan & Rachel Cohn // My Full Review
First Reviewed: October 13th, 2016
I didn't realize it until I started digging through my old posts, but the first book in this series is also one of the first books I reviewed on the blog. At the time, it was one of my favorite contemporaries, and last year, Twelve Days of Dash and Lily joined it on that list. I love this cast of characters and the way that Cohn and Levithan write together, and I loved seeing the development of Dash and Lily's relationship. One of my favorite blogging memories also centers around this book. When I was at BEA last year, I was giving out the book pendants pictured below.
One of the images I did was the cover of one of David Levithan's releases that year, the simplistically beautiful You Know Me Well. I gave him one of the pendants when I was in line to get Twelve Days of Dash and Lily signed. He asked if I had a ticket to the signing for You Know Me Well, and I didn't, so he gave me his ticket. I was really thankful for the opportunity, and it was great to finally meet him.
---
Crooked Kingdom by Leigh Bardugo // My Full Review
First Reviewed: January 11th, 2017
Oh, Crooked Kingdom. I actually enjoyed Six of Crows more, but I chose Crooked Kingdom because it fully cemented my love for Leigh Bardugo. If Marie Lu and Suzanne Collins were a part of the group that established a baseline for what I expect from YA sci-fi and fantasy, then Leigh Bardugo and Victoria Schwab are a part of the new wave of that group–possibly venturing into adult SFF. I also met Leigh at BEA, and I hope to see her again in the future.
---
Giveaway
Join into the celebration! I'm giving away any $15 book to one winner! Open INT., and it ends on February 1st. Be sure to enter before time runs out, and follow both Kaitlin and me for maximum entries.
a Rafflecopter giveaway