The Mondays Musts is a feature by Jessica @ Lovin' los Libros! Every Monday, you post about your must read, must listen and must see. Every week, I pick my musts based on a certain theme, which is expressed by one word that's used within the post. The theme for last week's picks was masterful.
Must Read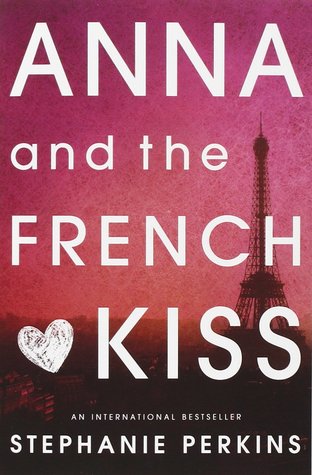 I had my reservations against Anna and the French Kiss for a long time. It sounds like a trashy romance set overseas, some kind of fling and not much else, but because so many people in the blogosphere love this series–this author–to death, I decided to give it a try.
It was a really important move in my opening up toward contemporary and contemporary romance. Even after all this time and this many reviews, Anna and the French Kiss remains one of the most expansive, well-written romances I've ever read. Anna has a lot of character development through her experiences abroad, and she was a character that I loved getting to know. The world-building was also on-point, and the supporting friendships between Anna and other characters were just as entertaining as the romance.
And there's the romance, which goes through so many ups and downs in this one novel that it feels like multiple stories meshed together. It's this indescribable journey of friends and love and what love means, and I'll be hopefully be doing a reread of this soon to make sure I'm still as in love with this book as I remember.
Must Listen

I can't believe that I haven't highlighted Day6 on the blog before, but here we are. I came pretty late to the party on this one, but the group has grown to become a definite must. Congratulations by them is already one of my favorite songs, and their recently released You Were Beautiful (예뻤어) is set up to be another one. Many of Day6's songs link together to talk about the different stages of a breakup. If you watch the music video for Congratulations, you'll see the same scenes in flashbacks in the You Were Beautiful MV, except one's from the guy's perspective and one's from the girl's.
There's more that I could say, but there aren't a whole lot of words to describe how emotional and perfectly on-point Day6's songs are. All the love for this group, and I can't wait to see what they come out with in the rest of their Every Day6 project.
Must See

If you're a fan of K-pop, then you should give this show a chance at least once. Last year, before I watched WIN: Who is Next, I wasn't into Winner or iKON, but I ended up watching their story as trainees anyway. After WIN, Winner TV, and Mix & Match, I full-on joined the fandom. Liking them really cemented my love for K-pop, and I've been keeping up with them since. Their journey was incredibly difficult, but they made it through, and I'm proud to be their fan today.
---
If you did a Monday Musts, link it below and I'll check it out!