The Mondays Musts is a feature by Jessica @ Lovin' los Libros! Every Monday, you post about your must read, must listen and must see. Every week, I pick my musts based on a certain theme, which is expressed by one word that's used within the post. The theme for last week's picks was old-fashioned.
Must Read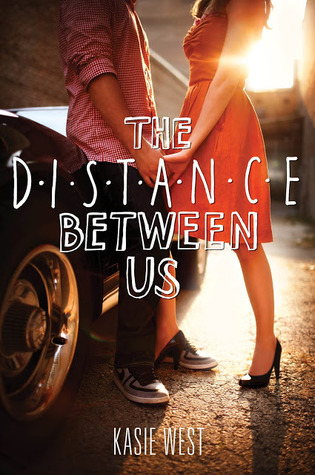 While I'm bringing back great romances, I must talk about The Distance Between Us. Back when I first started blogging, I remember Kasie West being everything. The bloggers I followed (and even the ones I didn't) were swept up in the Pivot Point duology, this book, and Kasie's other contemporary romances. Now, I don't follow her as much, but I had huge expectations for this story when I dove into it.
I wasn't disappointed.
If you like your romances cute, with lots of sarcasm, and humor that's funny to the reader as well as the characters, then this one's for you. I fell in love with both Caymen and Xander, and I sympathized with their struggles and joys in trying to be together. West did a great job developing the romance and the small sub-plots, and it managed to be realistic while maintaining its feel. Great read.
---
Must Listen

Lee Hi and Suhyun are adorable together. They're both sooooo talented, and this song brings their voices together perfectly. Hopefully with Chanhyuk going to the army soon, they'll have a shot at another collab!
Must See
She Was Pretty barely makes my top ten drama list, but it does make it. It doesn't have the most original plot or my absolute favorite actors (though Park Seo-Joon's all right), but I love this drama. I watched it for the first time over a year ago during my winter break, and it was so worth every episode. There's something about She Was Pretty that's cute without being contrived. It's genuine and sweet, and it goes in-depth into the friendships as well as the romance. Overall, I would completely recommend if you're looking for a (relatively) short, great drama.
---
If you did a Monday Musts, link it below and I'll check it out!