The Mondays Musts is a feature by Jessica @ Lovin' los Libros! Every Monday, you post about your must read, must listen, and must see. 
Must Read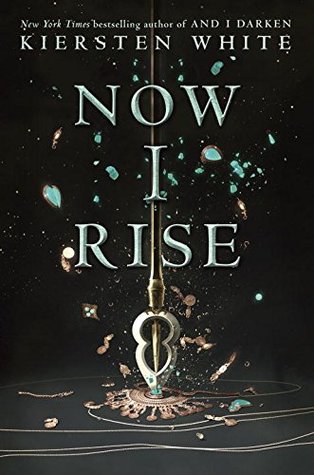 Ugh, what a rich, rich book. I can already tell that this'll be one of my favorite books of the year. I pretty much covered every reason why I love it and don't love it in my ARC review, but here's the long and short of it: Now I Rise is a book for the epic fantasy fans, for the ones who love huge books that span the vast and infinite subtleties behind the ordinary things like love and hate.
BUT IT'S NOT EPIC FANTASY. That's one of the most brilliant things. This is actually historical fiction, but it's so intricately woven together and so low key about its historical significance that it teaches you history in the best format possible. I fell in love with this world as effortlessly as it was described. Although I used to love long, fancy characterizations (and in some cases, like with Laini Taylor's Strange the Dreamer), I still do, but I've grown to appreciate small and perfectly-placed characterizations, especially as I've branched into adult literature.
Now I Rise is brilliant, even surpassing its predecessor, and it's a must.
---
Must Listen

BLACKPINK'S BACK! BlackPink's comeback was last week, and I'm proud of all the records they broke and how much they've had this year. I'll admit–I had a lot of doubts about this comeback. The teaser images didn't look great (at all), and the teaser video realllllly didn't sound like something I would be interested in. It didn't reassure me when the beginning of the video was disappointing, but the song quickly grew on me, and I came really love the MV and song. Parts of it remind me of the old YG, which is nice in and of itself, but it's also great because for the the first time, BlackPink feels like it's genuinely a part of YG, not trying to feed off of BigBang or 2NE1 :')
 Must See
I've been watching NBC's World of Dance for a few weeks now, and the performance I was most stunned by was that of Les Twins. I hadn't heard of them before this competition but quickly became fascinated by their style. This is still my favorite by them for its deep emotion and storytelling, and I'm really looking forward to seeing what they bring out in the rest of the competition. Other acts I loveeee are The Lab and the Jabbawockeez.
---
If you did a Monday Musts, link it below and I'll check it out!