When Dee Moreno makes a deal with a demon—her heart in exchange for an escape from a disastrous home life—she finds the trade may have been more than she bargained for. And becoming "heartless" is only the beginning. What lies ahead is a nightmare far bigger, far more monstrous than anything she could have ever imagined.

With reality turned on its head, Dee has only a group of other deal-making teens to keep her grounded, including the charming but secretive James Lancer. And as something grows between them amid an otherworldy ordeal, Dee begins to wonder: Can she give someone her heart when it's no longer hers to give?
Description taken from Goodreads. I received an advance copy of this book, to be published August 8th,
2017, in exchange for an honest review. These opinions are my own.
---
The Hearts We Sold was a great book, but in a completely different way than Lloyd-Jones' debut novel Illusive was. When I think about Illusive, and I still do from time to time because it was pretty memorable, I remember it because it was such the wacky yet familiar superhero/mafia story that I'd hoped it would be, like Guardians of the Galaxy in novel form. I felt like I knew the characters, and the story was perfectly layered together to create suspense and twists.
In a strange and ironic way, in The Hearts We Sold, I got to know the characters on a more personal level, but I didn't feel like they could be people that I know. Dee comes from an unfortunate home situation, and both of her parents are alcoholics. James faces a series of doubts and trials about the way he lives and has to confront his demons (actually, they all do. Literally. One of the great aspects of Lloyd-Jones' stories is the way that she delivers on her premise 100% of the way). Despite all of this, something about the writing distanced me from the characters. While the story is deep and meaningful in the end and I enjoyed it and I appreciate it on a literary level, I couldn't truly bring myself to care about the characters.
The jokes were hilarious, the snark was great, the ending was emotional, but this was only a book for me. That said, all the elements are there, so I'd say it's an instance of it being me and not the book. I would definitely still recommend this one because, objectively speaking, it's so different from the other paranormal out there. The Hearts We Sold is funny, heart-warming, and sweet but simultaneously action-packed and sad. And by the way, it has daemons in it.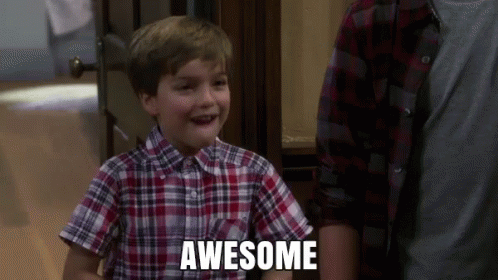 It has broken promises and vengeance and getting exactly what you asked for. I would go so far as to say that it's like Soman Chainani's work in bringing the traditionally dark fairy tales into YA lit or The Mortal Instruments for the more literary crowd (and don't get me wrong, I love Cassandra Clare in my own way).
And for those of you who like the sound of this but have tried The Hearts We Sold and weren't totally in love with it (like me), then I would highly recommend checking out Illusive and Victoria Schwab's work, specifically Vicious. It's much darker, but it's similar in terms of themes and setup.
Overall, I enjoyed this one but wanted a bit more. Still, it's a solid novel, and I'll be looking forward to Emily Lloyd-Jones' work to come. 3 stars.