The Mondays Musts is a feature by Jessica @ Lovin' los Libros! Every Monday, you post about your must read, must listen, and must see. 
Must Read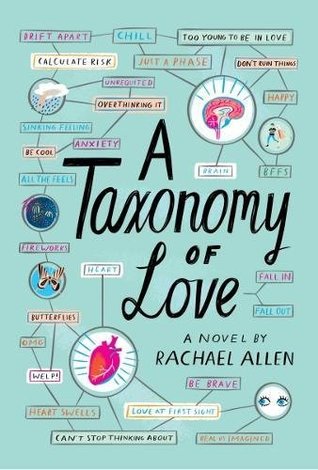 The moment Spencer meets Hope the summer before seventh grade, it's . . . something at first sight. He knows she's special, possibly even magical. The pair become fast friends, climbing trees and planning world travels. After years of being outshone by his older brother and teased because of his Tourette syndrome, Spencer finally feels like he belongs. But as Hope and Spencer get older and life gets messier, the clear label of "friend" gets messier, too.

Through sibling feuds and family tragedies, new relationships and broken hearts, the two grow together and apart, and Spencer, an aspiring scientist, tries to map it all out using his trusty system of taxonomy. He wants to identify and classify their relationship, but in the end, he finds that life doesn't always fit into easy-to-manage boxes, and it's this messy complexity that makes life so rich and beautiful.
---
Must Listen

I'm late to this party, but I recently heard Paramore's The Only Exception again for the first time in a long time and fell completely in love with it. I'm not sure why it didn't stick to me when I initially heard it, but it's been on repeat recently. While I love the combination of the lyrics and the music, it's definitely Hayley Williams' voice that makes the song for me, to the point where no cover of the song seems to do it justice.
 Must See

A few days, I found this site called Make Me Pulse 2016 that's an immersive experience representing the elements to being a designer and web developer. It's not necessarily digital storytelling, an area I've had interest in for a while, but it was beautifully represented and gave me that kind of impression. Between the music and the design, it had a kind of evocative and mysterious presence to it that I found really inspiring.
---
If you did a Monday Musts, link it below and I'll check it out!