I've been getting much more into anthologies after having read Because You Love to Hate Me, to the point where I was inspired to pick up a few different anthologies that I'd started and enjoyed over the years but never finished. I've been coming to enjoy short stories in ways that I never really did before, and it's been a pretty good journey thus far. As a small experiment, for this one, I'm going to try one of the novels of all the writers I really enjoyed throughout I See Reality (with the exception of one, see below). If it turns out well, I may do that for all of the anthologies I read and review.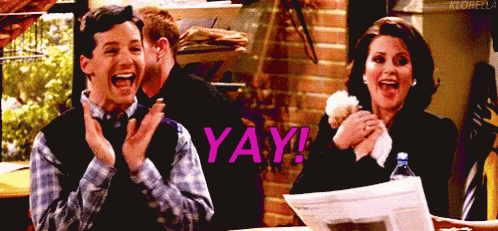 Here are the stories that I liked and/or wanted to see more of from I See Reality:
Three Imaginary Conversations With You by Heather Demetrios
Wayy back when I featured this anthology in Monday Musts 17, this was the story that solidified things for me and brought the book together. It was strong, real, and insightful. It looked into romantic love and breakups in a way that wasn't so one-dimensional and cookie-cutter where everything is simple. I was conflicted as to whether or not the main character should stay in the relationship or leave, and the ending, while a positive thing, was bittersweet. I loved the note (or, more literally, bead) of hope that the MC got from Adam, and how Demetrios showed how one thing that never was can turn into everything that can be. Marcella Pixley's Hush and Jordan Sonnenblick's The Sweeter the Sin had similar themes that were spot-on.
In the past, I supported Heather's work pretty heavily as a part of the Dark Caravan, but I drew away from it because the kinds of ideas she was working with were ones that I moved away from or didn't support (e.g., sex in YA). Even though I most likely won't go back to her work, I appreciated the glimpse back into her storytelling and writing style.
Makeshift by Kekla Magoon
Makeshift isn't the kind of story I would usually prioritize, but I enjoyed it so much while I was reading it. In my communications class, we did a short study on mixed populations in the black community. This story seemed like a deeper, more personal look into the lives of some of the people we heard from. Moreover, Magoon took the MC's feelings and the uncertainty of her housing situation and made it about so many things that were relatable and easy to empathize with. This isn't just a story for mixed populations. This is a story for anyone who has ever wanted to belong.
In her short story, Magoon covered abuse, poverty, happiness, new beginnings, the love that the MC still has for her father, and the distance that's grown between her and her mother. In doing so, she said more than many other YA writers do in an entire novel. Looking forward to what she'll do with all the extra space and how/if the focus of her writing will change. 4 stars.
Because of Makeshift, I'll try Kekla Magoon's How It Went Down.
Things You Get Over, Things You Don't by Jason Schmidt
Things You Get Over, Things You Don't was one step away from being a little bit too much for me. The voice was somewhat distant in feel, and the story was told in a disjointed format. Despite those things, I ended up really liking this one. It was just enough in every way, and the characters were strangely endearing. I didn't think the school shooting was handled very well, but I understood how it fit into the plot and narrative. The ending was sweet and hopeful, and the characters left me wanting to know them more. 3 stars.
Unfortunately, it seems like the only book out by Jason Schmidt right now is his memoir. Eagerly awaiting a novel from him and trying out more of his writing.
Coffee Chameleon by Jay Clark
Coffee Chameleon was a bit too much for me, which was unfortunate because I wanted to like it so badly. I loved Clark's prose, especially toward the second half of the story. The romance was so sweet, and the awkwardness and quirkiness of it was believable. It had an Up kind of vibe, like in the beginning of the movie as Ellie and Carl are falling in love. I did want more from the transition of the MC as a druggie to a successful boy in a serious, happy relationship (and wanted to believe that that transition was hidden in the twist).
The problem probably lies in trying to achieve too much. I read this one over and over in the attempt to understand what was going on, but the twist still doesn't make sense to me. Judging from the ratings of his other books, I'm guessing it doesn't get too much better. Nevertheless, I'd still like to see more from him, so if my library gets a copy of one of his books, I'd pick it up. 3 stars.
Hush by Marcella Pixley
Out of all the stories in this anthology, Hush hit me the hardest. It's not that I haven't read a book about a family member with a debilitating condition, or that I haven't read about grief before, but Hush made me feel as though that was the case. The way her narrative flows, making time and grief seamless, drew me in from the beginning and left me wanting more in the best way. The main character started to go a little crazy at the end, which I wasn't a fan of, but overall, the portrayal of how a girl grows to understand and move past her legitimately crazy and sad home situation was perfect. 4 stars.
Because of Hush, I'll try Marcella Pixley's Ready to Fall.
The Sweeter the Sin by Jordan Sonnenblick
Jordan Sonnenblick is pretty not-new to me, considering that I've read five of his books, but The Sweeter the Sin took me by surprise. I've never really taken his YA seriously, ranking it more among his MG. I'm going to try Notes from the Midnight Driver again in the hopes that I didn't get far enough through it to see its genius.
The Sweeter the Sin isn't super special. It's a good story, nothing more, nothing less. It's about a boy growing up and learning how to love, and it was sweet, refreshing, and cute. The ending was a bit cheesy, and I was okay with that because hey, I'm all about cheesy if it's done correctly. I've been wanting a really great contemporary romance with a heart lately, and I hope Sonnenblick will deliver. 3.5 stars.
Overall
Not the best anthology I've gone through, but there are some gems in here that remind me why I love realistic fiction. Maybe this is the power of genre-themed anthologies. As with Because You Love to Hate Me, it was great to see both new and familiar faces, and I hope to explore what else they come out with in the future.
As far as themes go, this was the tiniest bit less diverse than Because You Love to Hate Me. There, every story stood on its own, even if it felt like it drew too much from a traditional fairytale. Here, the ideas blend together. Not necessarily a bad thing to have common strings throughout, and I'm still not quite sure how I feel about it. My reaction is to want more from it. What's holding me back is the idea that each story along the same vein helped me to understand it better. As I approach more anthologies, I'll come out with a more solid conclusion.